News

/

Steel cut for first Offshore Patrol Vessel
Steel cut for first Offshore Patrol Vessel
by ANZDD on 26-Oct-2018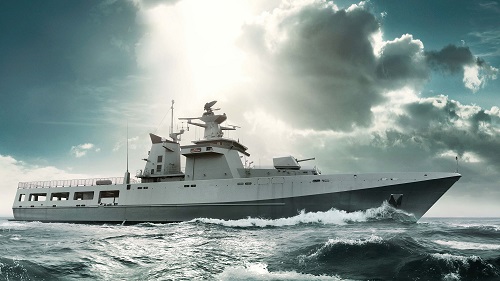 Australia has hit a key milestone in its landmark naval shipbuilding program with the first steel cut for the country's new Offshore Patrol Vessels (OPVs).
Australian steel is being used for all 12 OPVs and after being prepared and processed in Western Australia it will be delivered to South Australia. Two ships are being built at Osborne in SA by ASC Shipbuilding before construction for the other ten moves to Civmec in WA in 2020.
Ultimately, the OPV project will create up to 1,000 positions.
The first bolt has also been locked down on the steelwork at the country's largest ship assembly hall at Civmec's massive new $85 million facility at Henderson.
The facility will also include a blast and paint workshop, undercover storage, offices and carparks.
The new assembly hall will be bigger than the WACA Ground in Perth and large enough to house multiple OPVs for construction.
The facility project will create around 140 jobs and Civmec estimates it will provide positions for up to 1,000 West Australians, including 100 new apprentices and trainees, when it's up and running.
Source: CASG Media
Comments
LEAVE YOUR COMMENT