News

/

Japan, Indonesia buy Bushmaster
Japan, Indonesia buy Bushmaster
by ANZDD on 08-Apr-2014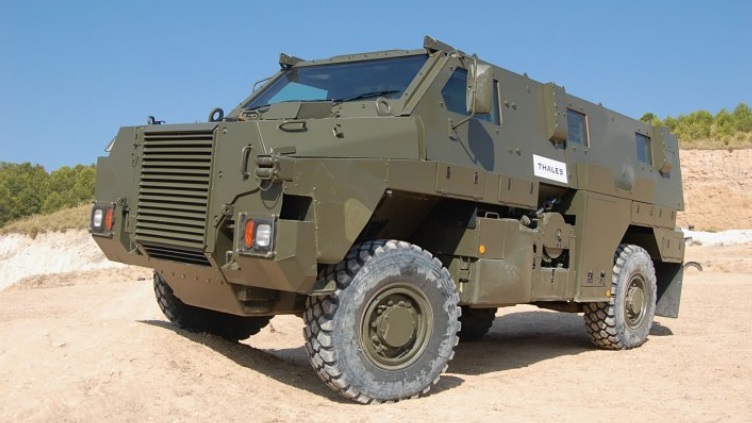 Thales Australia has secured sales of its Bushmaster protected mobility vehicle to Indonesia and Japan, marking the first Asian orders of the 4x4 wheeled armoured vehicle.
The sale to Indonesia was concluded, but not announced, in late 2013 and features three Bushmaster troop variants that were delivered to the Indonesian Special Forces (Kopassus) in February 2014, a spokesman from the Australian Department of Defence (DoD) confirmed.
The sale to the Japan Ground Self-Defense Force (JGSDF) was announced on 7 April and covers four units of the same design, with deliveries scheduled before the end of 2014, Thales Australia said in a statement.
A Japanese Ministry of Defence (MoD) official stated that the four Bushmasters had been purchased to provide "land transportation for Japanese evacuees" in the event of an overseas contingencies, such as the January 2013 In Amenas hostage crisis in Algeria. Ten Japanese citizens were killed in the siege, which the official said had exposed a gap in the Self-Defence Forces Law in how the JGSDF was allowed to operate overseas.
Chris Jenkins, chief executive officer of Thales Australia, said: "This is the first time that Thales is providing platforms to Japan. Our aim is to be customer-focused and to offer Thales group's ... services and technologies to our customers in Japan. We look forward to working closely with the JGSDF as these vehicles enter service."
The Japanese MoD official said that the four Bushmasters would cost about JPY200 million (USD1.9 million) per vehicle and "will be focused on overseas transport operations in case of an emergency - either natural or man-made". He added that there would be no further purchases.
The acquisition of "protected carrier vehicles" was outlined in the MoD's supplementary budget for fiscal year 2013/14, which was released in December 2013. It was included in a section detailing "measures that facilitate the JGSDF to maintain and operate various equipment and defence facilities in a stable manner" and also included the acquisition of fire-control radar parts for F-15 fighter aircraft and soundproofing of homes and private facilities close to Japanese air bases.
The Indonesian contract is valued at AUD2.7 million (USD2.5 million) and the Japanese deal is expected to be worth around AUD3.6 million, with both including the provision of training covering vehicle operations, maintenance, and repairs.
The Indonesian deal progressed as a government-to-government deal overseen by the Australian Military Sales Office, which was established in 2012 to facilitate the export of platforms and components on behalf of Australia's defence industrial base. The sale to Japan is understood to be a commercial contract.
Other potential export orders for the Bushmaster include the Royal Thai Army, which has maintained its interest in acquiring the vehicle for use in the country's turbulent south, and Libya, which is reported to have expressed a requirement to acquire between 100 and 400 Bushmasters. A Thales Australia spokesman said: "I can't confirm anything about other potential exports for commercial reasons, but we continue to explore opportunities."
To date, the Australian Defence Force has ordered and taken delivery of a total of 1,052 Bushmasters, and exports include 86 vehicles supplied to the Dutch Army, 24 to the British Army, and 12 ordered by the Jamaica Defence Force in December 2013.
IHS Jane's Defence Weekly
Comments
LEAVE YOUR COMMENT