News

/

Defence staff building key relationships with industry
Defence staff building key relationships with industry
by ANZDD on 22-Apr-2021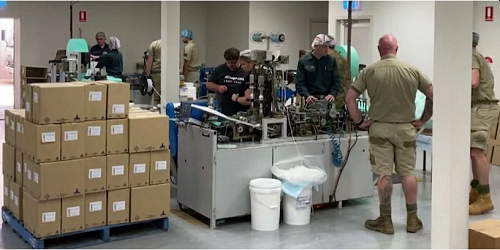 Defence employees have started work with small and medium businesses around the country as part of a new Morrison Government program aimed at giving them a hands-on insight into Australia's defence industry.
The Defence Industry Secondment Program, launched today, will give Defence staff the opportunity to work inside Australian businesses and to learn new commercial skills to bring back to Defence.
Minister for Defence Industry Melissa Price said the program was a valuable engagement tool to strengthen the relationship between Defence and Australian businesses.
"Day-in, day-out I am knocking down the barriers faced by Australian businesses in the Defence market and this program is another example of how we are doing this," Minister Price said.
"I want to see our businesses thrive, and by getting Defence staff into Australian businesses right around the country, in what will be a truly national program, we can build the commercial skills of Defence and create a stronger industry.
"These secondments will help Defence understand the pressures Australian businesses face on a daily basis and will create long-term change for the way Defence and industry work together to deliver essential capability for our ADF.
"This program is all about helping local Australian companies to improve their working partnerships with Defence under the Morrison Government's $270 billion investment in defence capability."
Secondees have been selected from an expressions of interest process, with alumni from the Defence Industry Studies Course specifically invited to participate.
Secondees are matched to hosts based on their skills and location.
Both ADF personnel and Defence Australian Public Servants can undertake placements for a period of up to six weeks during this initial pilot program.
The first wave of placements will take place throughout the first half of 2021, and an Evaluate, Review, Adapt and Improve model will be used to deliver continuous improvement for the businesses and participants.
For more information on the program, or to register your business' interest in participating, please email [email protected].
Source: Defence Comms
Comments
LEAVE YOUR COMMENT