Why to make upskilling with Outsource Institute (AUS) a part of your strategic plan
Why to make upskilling with Outsource Institute (AUS) a part of your strategic plan
by Outsource Institute (AUS) on 30/06/2022 5:49 AM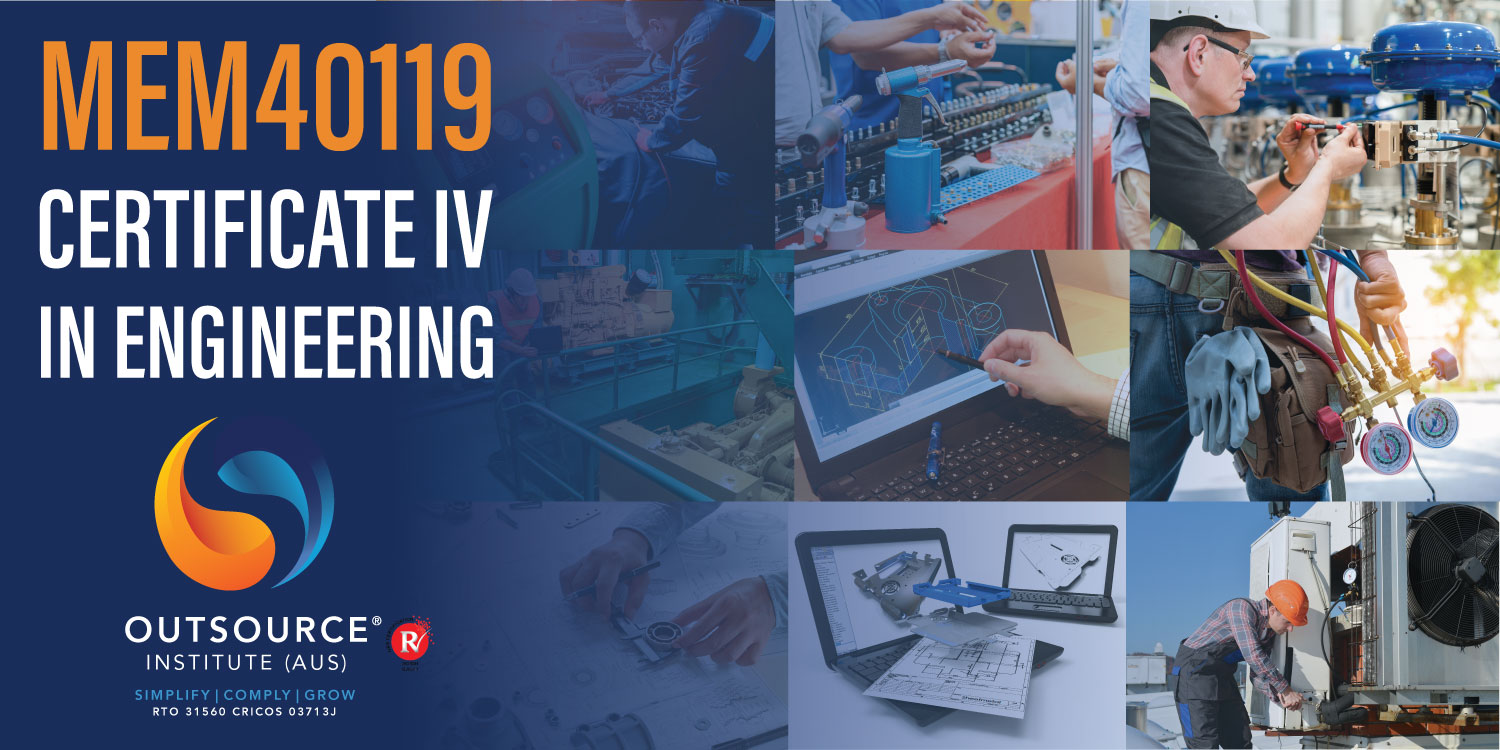 Education enables upward socio-economic mobility, and the message has never been clearer companies should start reskilling their workforces now! Outsource Institute (AUS) has been involved in the education sector for several decades, which is why we have strong knowledge around what funding businesses may be eligible for to upskill their workforces, to subsequently increase their competitiveness, something that has never been more vital given the current landscape.
To address current skill shortages within Australia, Governments are providing a variety of funding options and incentives directed to minimise skills shortages, focus on training for jobs that are in demand in our critical industries, and increase the number of individuals with formal post-school qualifications.
An article titled "The Importance of Upskilling During Economic Downturns" really strikes a chord with us, as it shared the following; When the Economy Is Down, Choose to Look Up, Upskilling is a definitive comment on a company's belief in and commitment to a better future. Seeing an economic downturn for the opportunities it affords is difficult. But choosing to find those opportunities is a winning strategy for businesses and their workforces.
Two of our clients and fellow defence industry members, shared their experiences and how they partnered with Outsource Institute (AUS) to take advantage of upskilling opportunities that have provided a winning strategy for their businesses and their workforces.

Brendon (National Manager Modifications) at Royal Wolf:
Brendon was made aware of funding opportunities available to Royal Wolf after a conversation with our Training and Development Specialists. Brendon shared that he chose to upskill his workforce with Outsource Institute (AUS) because we offered flexible delivery of the learning material, which kept his staff on site and therefore at work. Brendon expressed that he believes that education makes all of us smarter, provides more efficient employees and playfully adds that education has been medically proven that it cannot do you any harm!
When asked what Brendon, thinks about government funding and whether he feels that is has been beneficial in supporting the upskilling of his workforce he voiced, "Absolutely. Training of apprentices and trainees created the backbone of our workforce. These staff finish training and move into senior roles, become our new leaders, mentor our new apprentices and strengthen our business."

Carl Quarterman (Managing Director) at Queensland Gaskets:
Carl gained knowledge of the government funding available to Queensland Gaskets through AIDN meetings with Outsource Institute which then eventuated into a training relationship being formed between both organisations. Carl chose Outsource Institute (AUS) to upskill his workforce, because of the support that was provided and the steady understanding that Outsource Institute (AUS) had of Queensland Gaskets requirements. Carl made the decision to invest in upskilling his workforce due to their focus on demonstrating further capabilities to their customers, particularly the Defence market.
Carl was aware that the defence sector requires high-quality products manufactured with precision. To ensure all staff had the required skills to meet project requirements to maintain Queensland Gasket's high-quality standard expected of defence suppliers he invested in the training of his team. Queensland Gasket has a reputation of retaining staff for many years, some have been with the company for 30+ years. As some recently transitioned into retirement, they were at risk of losing some of the skills. Carl once again identified that that training was needed to upskill their younger staff to maintain a multi-skilled workforce.
Carl stated that the government funding available has helped Queensland Gaskets to take the time to train their staff and back fill where required and or spend the money for appropriate supplies for training. Carl concluded by saying that training has always been a part of their commitment to employees and is embedded in future plans for Queensland Gaskets. Lean Manufacturing, Environmental Standards and material and products training are of particular interest for the further upskilling of their workforce.

If like Royal Wolf & Queensland Gaskets, you are ready to commit to a better future and are interested in learning about what funding and training opportunities exist to get you there, please contact our Training and Development Specialists on 1300 136 904.

WHO ARE WE?
Outsource Institute (AUS) provides Advanced Trade Training in the Metals and Engineering sector to upskill workforces and individuals in trade and technical skills enhancing both company's and Australia's sovereign capability.
Having partnered with industry for over 20 years, we are at the forefront of what skills and knowledge is needed in the metals and engineering sector and we make it our business to deliver it both directly and through industry partnerships with Weld Australia, Custom Fluid Power, SMC Corporation (Australia) Pty Ltd, Workforce Success and RPR trades
These established industry partnerships offer a complete solution to all your needs in:
Welding
• WELDING SUPERVISION TICKET 10, AS 1796-2001 PRESSURE VESSELS AND AS 2214-2004 STRUCTURAL STEEL
• WELDING CERTIFICATES TICKETS 1 TO 9 AS 1796-2001
Engineering
• MECHANICAL
• FABRICATION
• INSTRUMENTATION
• MAINTENANCE
• REFRIGERATION AND AIR CONDITIONING
• FLUID POWER
• DRAFTING
• AUTOMOTIVE ELECTRICAL TECHNOLOGY
• MOBILE PLANT TECHNOLOGY
• HEAVY COMMERCIAL VEHICLE MECHANICAL TECHNOLOGY
Specialised skill sets
• ADVANCED HYDRAULICS
• PNEUMATICS
• AIR CONDITIONING
• PROJECT MANAGEMENT
• LEADERSHIP & MANAGEMENT
Our customised engineering advanced trade qualifications are aimed at upskilling workforces and individuals to enable them to be formally recognised within their chosen industry, nationally or globally.
Outsource Institute is experienced in the training of advanced trade apprentices and has state and federal government funding approvals across multiple states in Australia. We also have several pathways into universities with the University of Queensland, Griffith University, University of Southern QLD, Southern Cross University & James Cook University ensuring our students have the option to continue with their lifelong learning.
Outsource Institute specialise in recognising and enhancing the skills and knowledge of existing tradespeople in the Metal and Engineering sector, many of the students we provide our training services to have basic trade qualifications already but are performing tasks at a higher level and in more diverse fields than a basic trade and therefore need the underpinning knowledge & qualification to advance.
Some examples of Advanced Trade Training in Engineering that we have provided to upskill workforces and individuals in trade and technical skills to enhance Australia's and organisational Sovereign capability include:
1. Austal Services: Certificate IV in Engineering - we are currently delivering a FluidPower outcome stream onsite.
2. ASC Shipbuilding: we are currently delivering - Advanced Diploma of Engineering (online) and Diploma of Engineering Technical qualifications to add develop the skills required to meet current and future ship building qualification requirements relevant to the participants job role.
3. BAE Systems: Certificate IV in Engineering- we delivered to 35 students face to face onsite Maintenance /welding /welding supervisors in line with their ship building requirements (AS1796 certificate 10 & AS2214). Our Lead Engineering Trainer was able to conduct training and Welding Supervisor Program (WSP) examination onsite and online to reduce down time. We also worked with inhouse personal to validate their Quality procedures and perform assessment.
Outsource Institute (AUS) takes pride in the training and assessment we deliver. We continually challenge ourselves to improve and achieve, all with the primary aim of offering our clients the best training and assessment outcomes. Gaining ISO 9001:2015 certification means that Outsource Institute (AUS) has been able to successfully demonstrate our ability to consistently provide products and services that meet customer and regulatory requirements. It also recognises that we are able to achieve continual improvement within our Quality Management System.
With more than 20 years in operation, Outsource Institute (AUS) is experienced in the training of entry level apprentices and trainees, and advanced trades. State government funding is available to subsidise numerous training programs. Federal incentives may also be available to the employer, depending on eligibility. *Please note eligibility criteria applies.
PRODUCT SHOWCASE: Certificate IV in Engineering [MEM40119]
Are you looking for ways to retain key Engineering related team members? Are wanting to increase your company's competitiveness, commercial viability, and corporate knowledge?
Then the Certificate IV in Engineering is your solution. This advanced, post-trade qualification offers upskilling opportunities in areas such as:
CNC Programming
Fluid Power
Boilermaking
Instrumentation
Maintenance
Fixed and Mobile Plant Mechanic
Mechatronics
Refrigeration and Air Conditioning
Robotics
Sheet Metal
Welding
Course information link- https://www.outsourceinstitute.edu.au/course/certificate-iv-in-engineering-2
By undertaking this course, participants will further enhance the skills and knowledge they have learnt within their current trade. Depending on the specialisation chosen the skills and knowledge which may be developed can include advanced skills in the design, assembly, manufacture, installation, modification, testing, fault finding, commissioning, maintenance, and service of equipment and machinery. Additionally, participants may also gain skills in the fabrication of structures and assemblies, manufacture of sheet metal work, and use of relevant machinery, equipment and joining techniques.
Undertaking this course with Outsource Institute (AUS), reduces downtime for employers too, as we conduct the training within your workplace using your machinery, tools, policies, procedures, and real-world projects. At Outsource Institute (AUS) we pride ourselves on our ability to contextualise our training and assessment to fit within the industry and the learner's world of requirements and experiences.
Upon successful completion of Certificate IV in Engineering, Engineers will now be recognised as a Higher Engineering Tradesperson or a Special Class Engineering Tradesperson - Level II. For those wishing to continue upskilling, they will have also unlocked the ability to now undertake a Diploma of Engineering - Advanced Trade [MEM50119], which is the last step for a Tradesperson before moving on to a Technical Qualification.
Curious to learn what funding you may we be eligible for? Contact our Training and Development Specialists today on 1300 136 904 for a customised and complimentary proposal.
Comments
LEAVE YOUR COMMENT