LEGEAR, a division of ADA (Australian Defence Apparel) expands its store footprint into New Zealand
LEGEAR, a division of ADA (Australian Defence Apparel) expands its store footprint into New Zealand
by LEGEAR on 04/08/2020 2:25 AM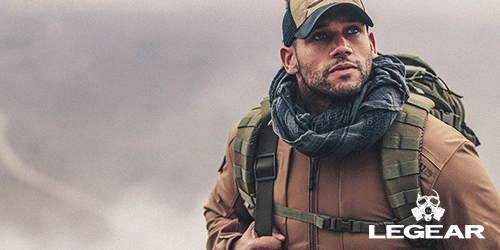 ADA (Australian Defence Apparel) is a leading innovator of cutting-edge uniforms and personal equipment specialising in complex user requirements from design to distribution. ADA is Australia's largest and primary manufacturer of garments for the Australian Defence Force and an integrated uniform solutions provider delivering expert assistance in a variety of industries including Law-Enforcement, Healthcare, and Corporate industries. ADA's industry expertise stems across rapid prototyping, design, research, product development, manufacturing, warehousing and logistics.
Established in 1999 & acquired by ADA in 2016, LEGEAR is the leading supplier of commercial off the shelf Law Enforcement, Military, Public Safety and Outdoor products in Australia and New Zealand. Equipped with a team of 13 Sales Specialists, LEGEAR is prepared to procure and supply from over 66 leading global brands.
Legear is the go-to destination for all tactical gear with a strong online presence on www.legear.com.au and three retail stores in Melbourne, Canberra and our newest arrival in Auckland. The Flagship store is located at 38C William Pickering Drive, Rosedale, Auckland and the first of many scheduled to open across New Zealand.
The popular brand house is set to showcase tactical, performance, sporting, outdoor and hunting gear from leading brands such as Salomon, 5:11, 2XU, Under Armour, High Speed Gear, Nixon, Smith Optics and GARMIN to name a few. The store also features dedicated areas for Law enforcement, Defence and Fire specific apparel and equipment. 
Government and retail customers will enjoy a range of products spanning across clothing, footwear, personal protection, bags & backpacks and accessories allowing them to shop with ease and find a full variety of gear for their chosen mission.
 "This is an exciting first step in a long-planned expansion into New Zealand. Our Auckland site and retail space will enhance our existing store footprint enabling ADA and Legear to be even more responsive to our customers, and better support our fast-growing first responder network" Chris Dixon, CEO of Australian Defence Apparel. 
LEGEAR store trading hours are Monday – Friday from 9 am – 5 pm, and Saturday from 9 am till 3 pm.
For more information on visit www.legear.com.au or https://ada.com.au/  and @legear_official on Instagram.
Watch the latest video on LEGEAR Auckland https://youtu.be/rjkfv0Et2eE 
Comments
LEAVE YOUR COMMENT