Deployable defence air traffic management and control system (DDATMCS)
Deployable defence air traffic management and control system (DDATMCS)
by Indra Australia Pty Ltd on 12/11/2023 2:51 AM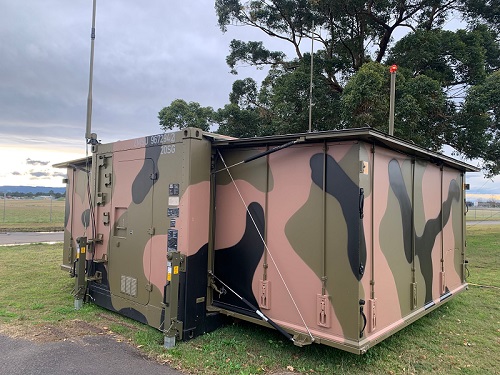 Indra's DDATMCS solution provides the capacity to deploy the airfield and airspace management capabilities anywhere in the world.
The DDATMCS has two levels: Level 1 DDATMCS is a light, mobile and tactically agile system as well as facilities for two Operator consoles for Joint Battlefield Airspace Controllers (JBAC).
Level 1 is more suitable for more austere locations.
Level 2 DDATMCS is a transportable system that is more capable, has the potential to service a larger airspace volume with performance comparable to that of the fixed radar systems employed at air bases.
It provides a separate facility for four Operators plus one Supervisor and is better suited to longer operational periods.

Capabilities
Airspace Management
Communications
Electronic Protection
Situational Awareness
Mission Support
Detect Aircraft
Detect Targets
Deployable Asset
Transportable
Work spaces
Power
Components
LTR-20 3D Primary Surveillance Radar
Monopulse Secondary Surveillance
Radar
Air Traffic Control
Voice Communication System
Air Ground Air
Level 1 – 2 ATC Positions
Level 2 – 7 ATC Positions
Generator
Other characteristics
DDATMCS Operators
Interfaces, Radios, SATCOM, PSTN, PABX,
DPN, DPE, DON-10, Power
GPS time servers
Civil ATC
ASTERIX, AFTN, AMHS, AIDC, ISDN, VoIP
Military and Civilian WAN IP interface
Comments
LEAVE YOUR COMMENT