Minister's Message
Australian Minister for Defence Message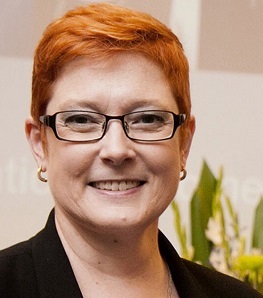 Senator the Hon Marise Payne
Minister for Defence, Australia
The 2016 Defence White Paper sets out very clearly the need to create an Australian Defence Force that is more capable, more potent and more agile than ever before, in order to meet a future that will be more contested and more challenging for Australia's interests. Collaboration between Defence and Industry is absolutely vital to us achieving this, and for that reason the Turnbull Government has formally recognised industry as a Fundamental Input to Capability.
Effective partnering between Defence and Industry is essential to the ADF mission. The Turnbull government is ensuring that we forge closer links between Industry and the Capability, Acquisition and Sustainment Group, and other parts of Defence, so that we can design, manufacture and bring cutting edge new platforms and capabilities into service.
Industry also supports capability in the field. A fine example of the depth of this partnership was the March/April 2017 deployment of Industry partners to the Middle East to assist Royal Australian Navy personnel conduct scheduled maintenance on HMAS Arunta while she was in the middle of a nine-month deployment.
In fact we have a range of Industry people deployed constantly across the Middle East Region to support and sustain various capabilities, and make no mistake – their role is mission critical.
The future for Defence and Industry is one of deep collaboration and this directory is a valuable resource to enable the kind of partnerships that underpin the ADF's very ability to conduct operations.
Senator the Hon Marise Payne
Minister for Defence
Parliament House, Canberra ACT
New Zealand Minister of Defence Message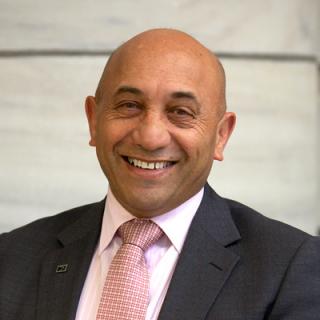 Hon Ron Mark
Minister of Defence, New Zealand
The New Zealand Government's 2016 Defence White Paper set out the Government's defence policy objectives and how the New Zealand Defence Force will be structured and equipped to deliver on those objectives out to 2030 and beyond.
It builds on and where necessary adjusts our defence priorities and reinforces our commitment to making independent policy decisions consistent with New Zealand's values and interests.
It has set the scene for ongoing investment by Government in replacing existing defence capabilities, and developing new capabilities.
To enable the Defence Force to conduct the wide range of tasks we need from them, in an equally wide range of environments, the New Zealand Government is investing NZ$20 billion out to 2030 in modernising existing capabilities and investing in new ones.
These initiatives and others we're working on will ensure that New Zealand continues to have the defence capability it needs to protect New Zealand, support our ally Australia and partners in the South Pacific, and make a meaningful contribution to security in Asia and globally.
The Defence Capability Plan, with its detailed investment plans, and release of the Industry Engagement Strategy in November 2016 provide certainty as engagement takes place with businesses that have the potential to deliver the required solutions for the Defence Force and Government.
Opportunities identified in the earlier Optimising New Zealand Industry Involvement in the New Zealand Defence Sector report are reflected in this work.
It's clear that maintaining defence capability requires an ongoing partnership approach between the Government's defence agencies and industry. We have given industry access to more information than ever before, with details of our anticipated spending and indicative timing for these major capital projects. Industry can plan for the requirements that will be placed on any successful supplier, and have confidence to explore partnerships with others across the sector.
A survey of industry representatives at the end of 2016 indicates that relationships are working well between Defence and prime contractors. There is confidence in the quality of knowledge that our Defence personnel have, and strong satisfaction that industry can access these people. As hoped, the survey identified areas where additional effort and tools may result in further improvements, including earlier points of contact and additional time during tendering processes.
New Zealand Defence agencies will focus on further engagement and collaboration with industry, particularly local industry. Defence is working to improve access to information, adding to opportunities created through industry briefings and open days, and additional tools and templates to make it easier for vendors to provide accurate and useful information. Resources such as this directory will continue to be an important reference tool as well.
Ultimately, our investment in Defence is about giving our most important asset – our people – the tools they need to do their job. I'm incredibly proud of the work the men and women in the New Zealand Defence Force are doing around the world, and the Government will continue to back them to make the world a more secure and stable place.
Hon. Ron Mark

Minister of Defence
Parliament Buildings, Wellington 6160