News

/

Sustaining the capability superiority of Collins
Sustaining the capability superiority of Collins
by ANZDD on 06-Oct-2017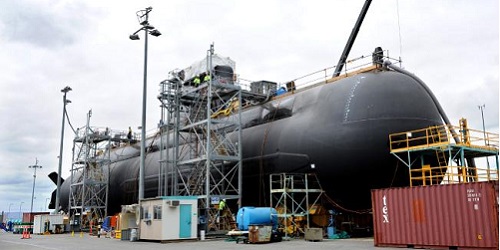 Minister for Defence, Senator the Hon Marise Payne, and Minister for Defence Industry, the Hon Christopher Pyne MP, have announced two projects to sustain the capability superiority of the Collins submarine fleet until its replacement by the future submarine.
"The 2016 Defence White Paper makes it clear submarines are an essential part of Australia's defence strategy and a powerful instrument for deterring conflict and contributing to anti-submarine warfare in our region," Minister Payne said.
"The Government is committed to continuing appropriate investments in the Collins class, including priority capability enhancements, obsolescence management and fleet sustainment.
"This will ensure Australia maintains a potent and agile submarine capability until the introduction of the future submarine fleet."
The first project addresses obsolescence in the control system to allow safe operation of the submarines, while the second provides improved submarine communications capability.
Minister Pyne said the involvement of Australian defence industry, as part of Australia's submarine enterprise, is fundamental to our ability to manage and sustain a multi-class submarine fleet.
"On average, 120 people per year across New South Wales, South Australia and Western Australia will be employed over the life of the program," Minister Pyne said.
While ASC will manage the integration of the updated systems, Defence has engaged SAAB Australia to update the control system.
The expertise and experience of Raytheon Australia, in the role of Collins Combat Systems Integrator, will be leveraged to coordinate the communications upgrade.
The Turnbull Government is also pleased to advise that the Collins Class Submarines project (CN 10) has been officially removed from the Projects of Concern list.
This project was added to the list in November 2008, but given the extraordinary effort that has been put into rectifying the issues associated with the Collins Class project, and given that submarine availability is now meeting international benchmarks, the Government is confident that the project can be removed from the list.
Source: CASG Comms
Comments
LEAVE YOUR COMMENT